'For green and for good' – Philip Bleijlevens
Can a logistics service provider contribute to a more sustainable and inclusive economy? Use its business as a force for good? It's a route fast-growing repair and logistics company Dynagroup is exploring. We talk to Philip Bleijlevens, the company's chief strategist. What's his view on logistic services 'for green and for good'? And how did Been Management Consulting support him in uncovering its potential?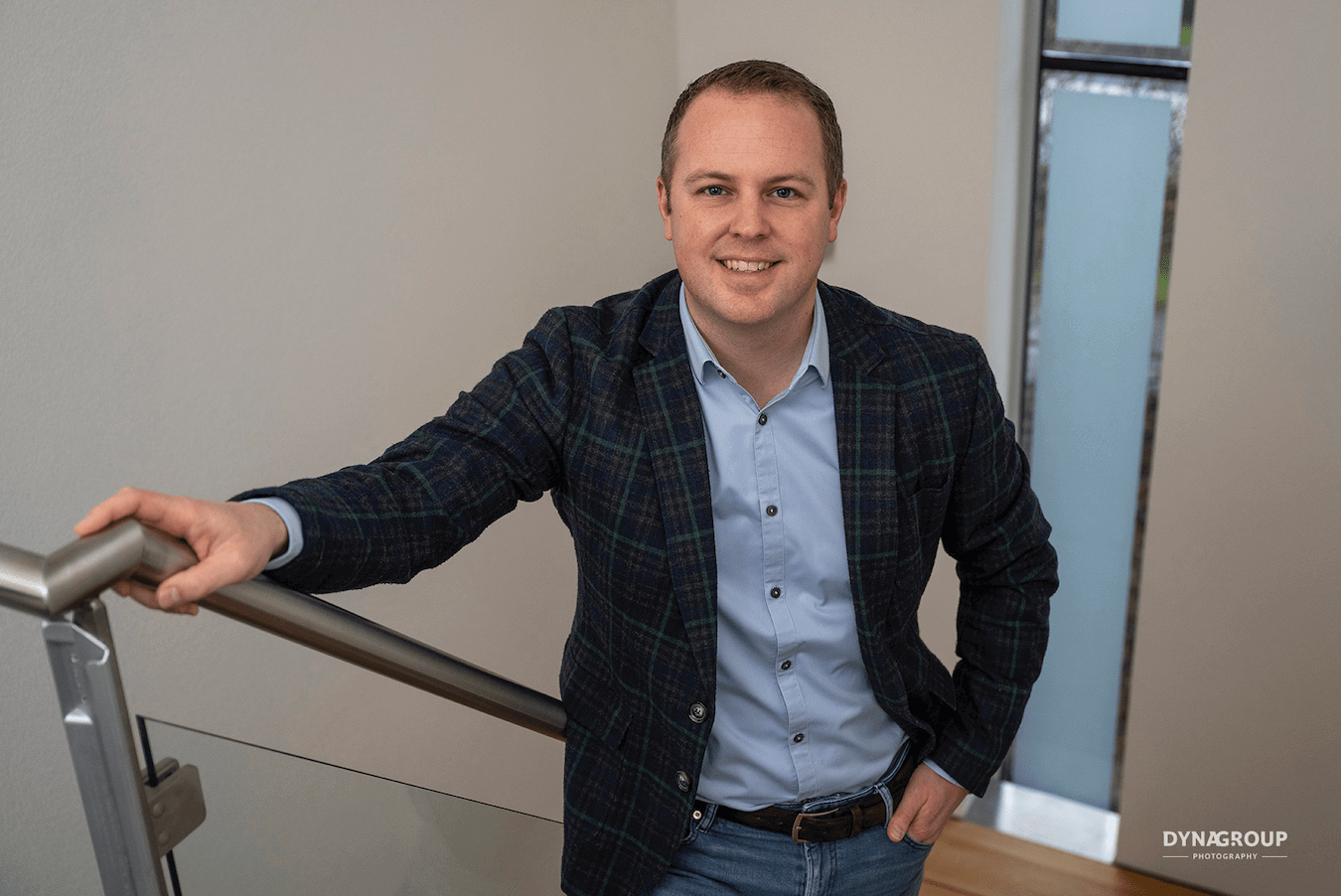 Unlocking the potential of logistic services 'for green and for good'
Philip started working for Dynagroup 16 years ago, when it was a repair-only company with about 200 employees. As Director Strategy & Innovation, Philip is now responsible for looking into the future. Of course, this includes looking towards sustainability in its broadest sense. Philip: "We wanted to know our current baseline in the world of sustainability. This is where Been Management Consulting comes in. Your team advised us to explore B Corp: one of the most ambitious and holistic assessments and certifications worldwide.
A holistic view on sustainability
Our consultants performed a B Impact Assessment, together with Dynagroup's team. It ranks the company's performance along the five pillars of B Corp: governance, workers, community, environment, and customers. Philip: "This broadened our view on sustainability. It's not just about CO2, sustainability is also about good governance, taking care of your people and the community you operate in, together with suppliers and customers. The assessment helped us to improve our end-to-end view on sustainability."
In fact, Dynagroup has quite a circular origin: its repair services. Philip explains: "One of the first services we offered was a mobile phone repair service in the early 2000s. The assessment re-emphasized our repair services being a cornerstone towards a more circular world. Today, we're also repairing wearables, drones, coffee machines, e-steps and we recently started repairing charging stations for electrical vehicles. Next, we're going to expand further into green repair solutions (e.g. solar panel convertors)." This way, Dynagroup helps prolong the life cycle of high value electrical products, supporting the transition to renewable energy too.
Another positive element is Dynagroup's role as a recycler. Philip: "As part of our last-mile logistic services, we take away old washing machines, TV's and other electrical devices as well as mattresses and furniture making sure they're recycled properly. Did you know that we're one of the biggest recyclers out there? We collect e.g. over 10 million kgs of e-waste per year as part of our integrated solutions."
There were more positives, such as the impact of their food delivery services. Philip: "We offer cooled and frozen food deliveries, such as restaurant deliveries and food boxes to consumers. We knew our refrigerated warehouses are a source of CO2 emissions. But the assessment also opened our eyes for its role in keeping food waste low. We also donate any food that's about to go to waste to charity. All in all, the impact of this service is more positive than we expected."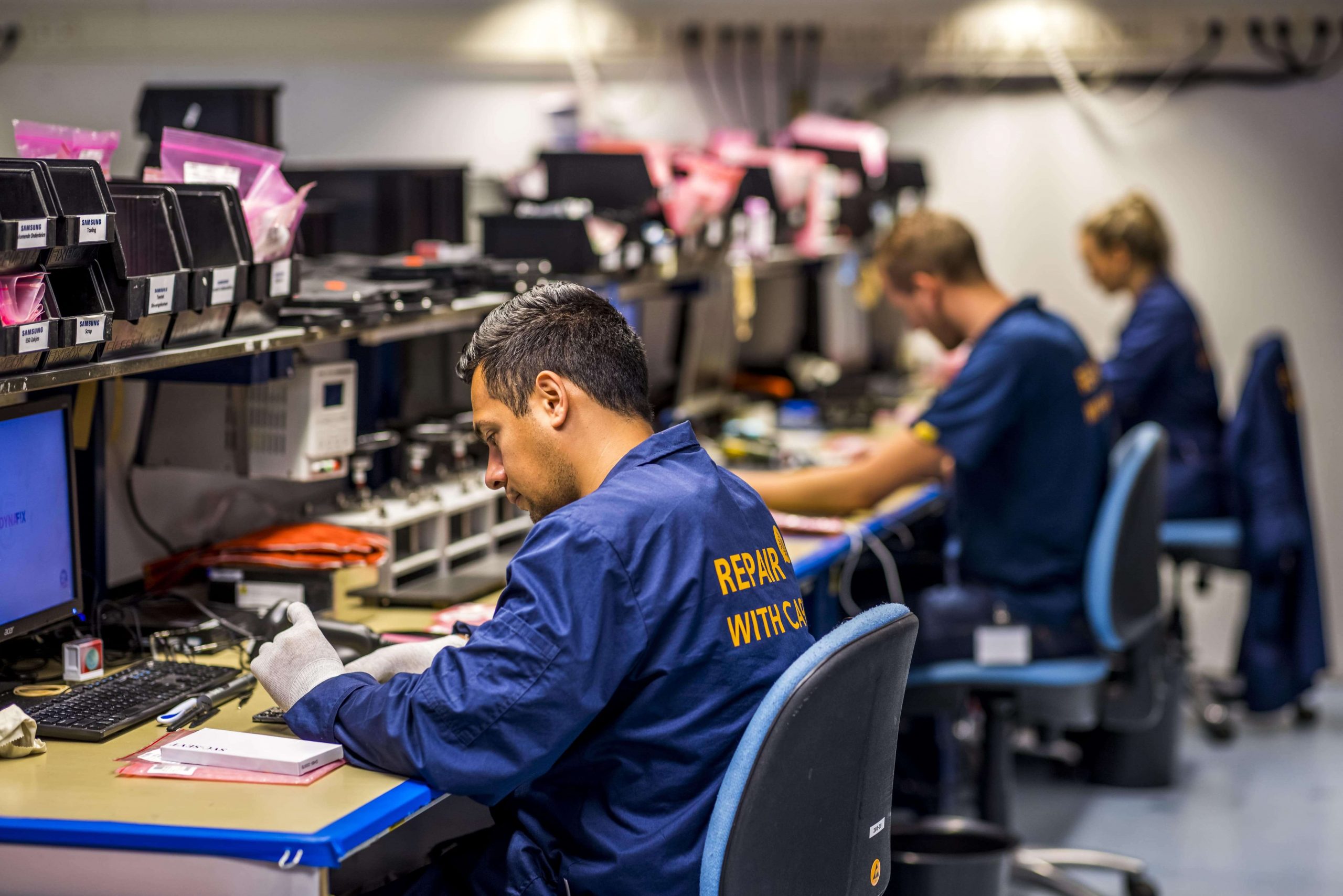 Exploring opportunities in healthcare
As a fast-growing company, Dynagroup is always exploring new opportunities and markets. One of these next big things is DynaHealth. Philip: "How can we use our expertise to support patients and elderly at home? Delivering and installing medical equipment and repairing or cleaning medical devices for instance. Contributing to a more sustainable,affordable and above all patient-friendly healthcare system. Been Management Consulting's experience in the healthcare transition helped us learn more about this sector and make new connections."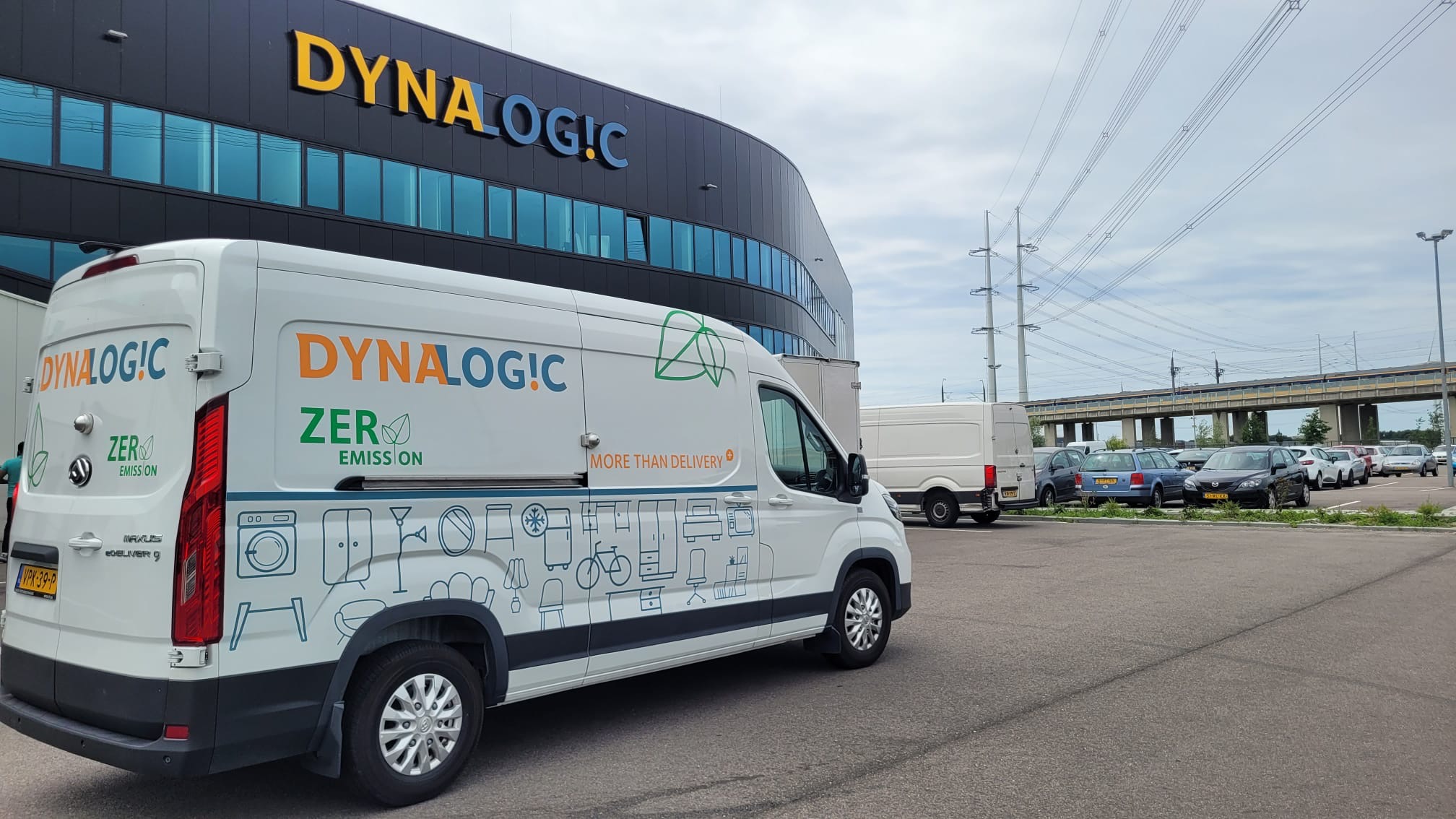 Route to 'logistics for green and for good'
However, there's still the elephant in the room: the C02 emissions of Dynagroup's vans and trucks. Philip: "Yes, this are a very visible challenge. One that cannot be solved in the short term. There are simply no suitable electrical or hydrogen trucks on the market yet. We'll have to wait for this to be developed by car manufacturers. In the meanwhile, we've invested heavily in our plan-software enabling us to plan smarter and drive less kilometers. We've started using electrical vans where feasible to reduce our C02 emissions. Next to that, we decided to leave two older facilities in exchange for two state-of-the-art buildings that are BREEAM certified (a certification method for a sustainable built environment, ed.). Moving to these gasless buildings helps us to grow in the future, but it also contributes to reducing our environmental footprint. "
Using the outcomes of the B Impact Assessment, the team created a Sustainability Roadmap for the Future. It contains actions and adjustments that can be achieved in the short run, as well as long-term projects and investments. Philip: "We now have a good baseline and roadmap that helps us focus. Now it's up to us to make this roadmap a reality."
Malou Bok: "Uncovering Dynagroup's sustainability potential was very interesting indeed. There are so many surprising ways to make positive impact with your business model. Great to work with their team on this."