Maatschappelijke verantwoordelijkheid en duurzaamheid zijn belangrijke uitgangspunten bij Dyna. Ons Corporate Social Responsibility (CSR) beleid is gebaseerd op een optimale afstemming tussen onze dienstverlening, de processen en onze organisatie. Dit beleid gaat over de thema's: mensen, milieu en nabijheid en sluit aan bij het CSR beleid van onze moedermaatschappij bpost.
We believe that people are our most important point of difference in our pursuit of growth. We also want to turn our employees into fans. We consider it extremely important to harness the natural enthusiasm and commitment of every employee by creating an optimal working environment and promoting their well-being. Providing security for employees in every respect is one of our top priorities. We promote the development of our employees' skills and encourage them to keep developing themselves. Engagement, health and development opportunities are important here.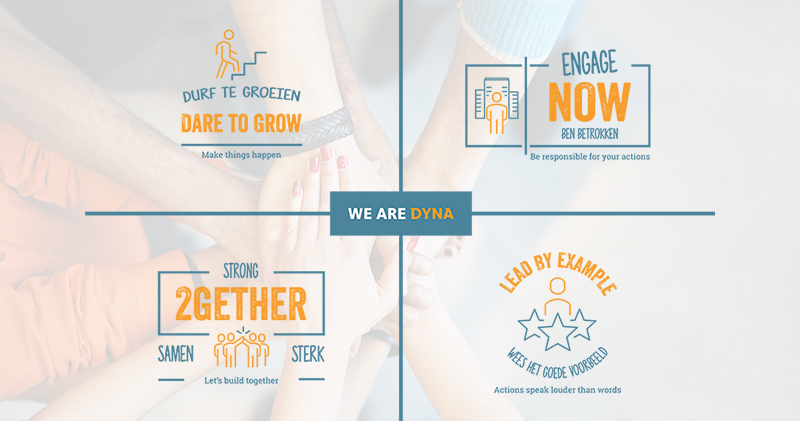 DynaGroup is a dynamic company that has grown strongly in recent years from a start-up into a mature company where 2,000 people work day in day out to turn our customers and clients into fans. We maintain our focus on our customers and on our employees.
DynaGroup can count on the commitment and enthusiasm of all its staff in its mission to turn all its customers into fans. We also turn our employees into fans! Human capital is the most essential link in our business.
Based on our "We Are Moving Forward" philosophy, at Dyna we have a strong focus on "Dare To Grow", which means working every day on tomorrow's innovations. We believe that growth is only possible if we "Work Together" intensively. With our people and our customers. That way we create win-win situations for every challenge that exists in our environment. We create effective partnerships by allowing our employees to take "Responsibility" for both successes and disappointments as well as visibly recognising "Exemplary Behaviour" in this respect.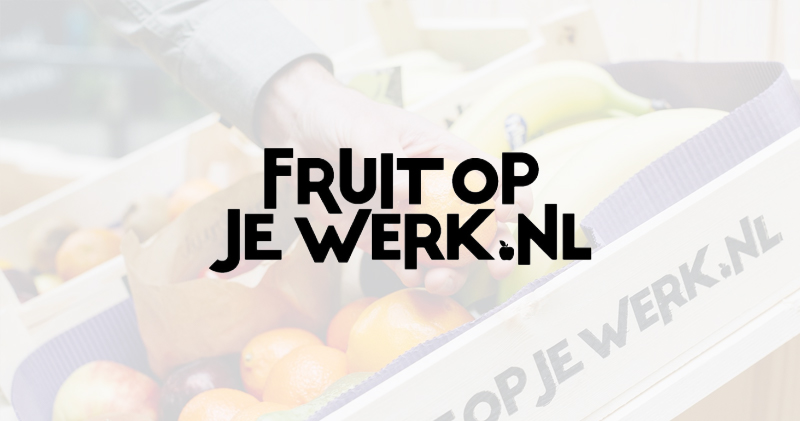 Health and safety of our employees
Creating a working environment that ensures the well-being of our employees is extremely important to us. The safety of our employees is a top priority. We work hard on safety to prevent traffic and work accidents based on a sound occupational health and safety policy. We do this by complying with and anticipating the applicable laws and regulations, but also by implementing and following up on continuous improvement actions.
Risk inventories & evaluations are carried out at our sites to eliminate as many risks as possible in the working environment. On this basis, work equipment and procedures are adapted and special training and protective equipment are introduced. Specific safety training and awareness videos contribute to the safety culture within DynaGroup. Employees are made aware of the hazards and risks in the working environment and are encouraged to report all types of accidents and near misses.
Healthy food is part of a healthy lifestyle and we encourage our employees to adopt healthy eating patterns. Every week, fresh fruit is delivered to every DynaGroup site by our partner 'Fruit op je werk' (Fruit at the workplace). What's more, 'Fruit op je werk' is a partner of KiKa and € 0.10 for every fruit box is donated to KiKa.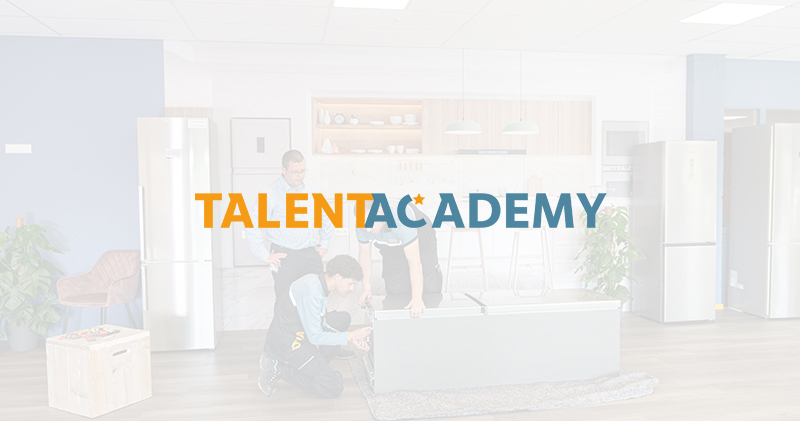 Attracting and keeping talent is getting harder all the time. Which is why we created the Dyna Talent Academy. A place where every employee can pursuit personal growth and development based on their talents. The Dyna Experience Centres, which combine e-learning with practical training through experience and roleplay, play a hugely important role in this.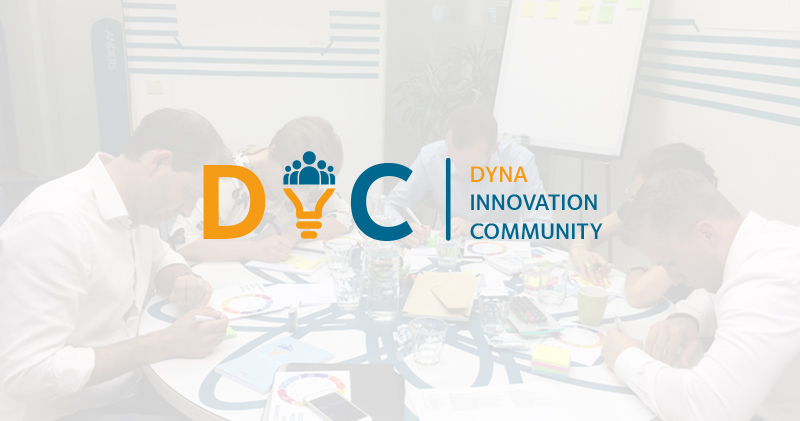 Dyna innovation community
The Dyna Innovation Community is a special part of the DynaGroup organization where a core team in combination with an ever-changing team of Dyna employees, separate from the Dyna organization and daily operations, conceive and work on innovative projects, services and markets. This team's goal is to introduce innovation relating to various themes into the organization.
The Dyna Innovation Community works on five themes: technology, business opportunities, Corporate Social Responsibility, Dyna Fans and Employee Engagement. With regard to the theme of Corporate Social Responsibility, the team conceives sustainable and socially responsible solutions that DynaGroup can implement in its day-to-day business. The Innovation Community researches and develops concept ideas, which are then tested against the CSR policy and recorded in the action plan.
The nature of our activities (repair and logistics services) has an impact on the environment. From the CO2 emissions of our fleet and outsourced transport to waste production and energy consumption, we do everything we can to reduce and keep this impact as low as possible. For example, Dyna pays a lot of attention to the ecological and conscious planning of our routes, uses sustainable packaging materials wherever possible and offsets CO2 emissions as much as possible. We encourage the use of fuel-efficient engines, our drivers are trained in eco-driving and we have started to use electric transport for (some of) our deliveries. The goal is to achieve net-zero last-mail activities with a combination of offsetting and reducing carbon emissions. Circularity plays an important role here, from responsible removal and recycling of white goods and mattresses to extending the life of consumer electronics, with the central goal of generating less waste, reusing products and raw materials, and ensuring that products hold on to their value.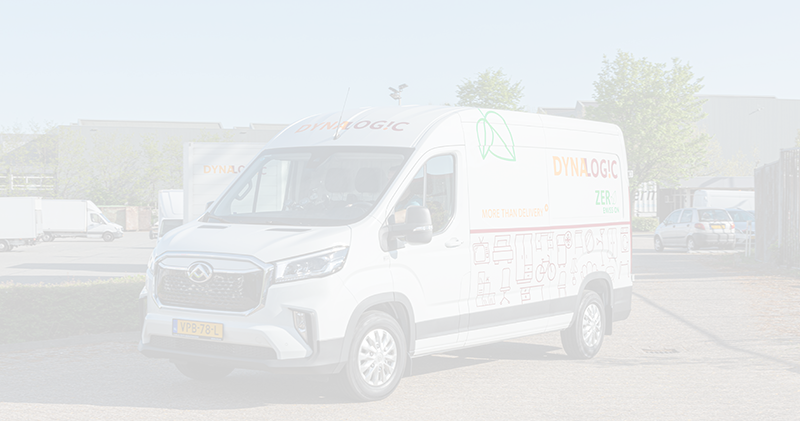 Our goal is to offset our CO2 emissions more and more. For example, we encourage the use of fuel-efficient engines and our drivers are trained in eco-driving. At DynaGroup, we already use electric transport for a small proportion of our deliveries. In the municipality of Antwerp, but also in some Dutch municipalities, our Renault Twizy and Renault Zoë are used to deliver travel documents. More innovative versions of these electric vehicles could also be used in the future to make a positive contribution to CO2 reduction and congestion in the inner cities. Various possibilities for expanding our electric network are being investigated, such as the purchase of electric vans, scooters and bicycles. Where it is not possible for us to reduce our CO2 emissions, we have opted to offset them.
Futureproof premises to realize our sustainability ambitions. In 2022 we replace two sites in Woerden and Vianen with sustainable depots in Bleiswijk and Amsterdam. These premises are equipped with solar panels and have no gas supply facilities, and have BREEAM Very Good certification, helping cut carbon emissions, in line with our sustainability ambitions.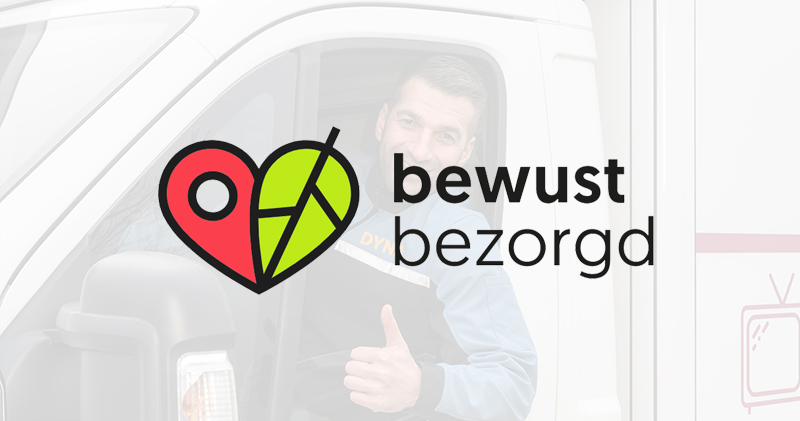 Conscious deliveries with Bewust Bezorgd
In cooperation with a number of other logistics service providers and large online stores, Dynalogic has contributed to the Bewust Bezorgd calculation tool.
Bewust Bezorgd is a generic CO2 calculation tool developed by TNO on behalf of Thuiswinkel.org, Connekt and Topsector Logistiek. The tool calculates how much CO2 is emitted by sending a parcel, so that every online store can calculate its CO2 impact in the same way. The Bewust Bezorgd calculation tool helps to make the delivery of parcels to consumers even more efficient and sustainable.
The Dutch e-commerce sector is the first sector to commit to the climate agreement with the goal of reducing CO2 emissions by 50% in 2025 compared to 2018.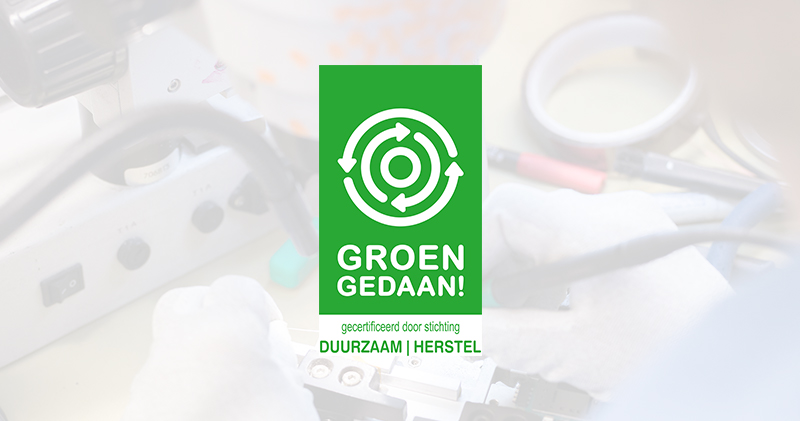 DynaGroup cooperates with a number of insurers who are members of this certification scheme for sustainable repairs. These insurers only work with repairers that have verified sustainable business practices. DynaGroup has been examined against a set of technical and organizational sustainability requirements such as the use of environmentally friendly resources, reduced energy consumption, proper waste processing, reuse of materials, care for sustainable employability of employees, and recycling, etc.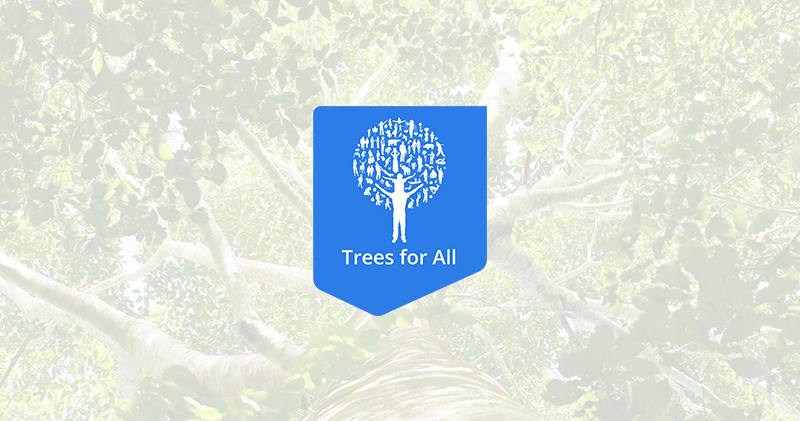 To offset our CO2 emissions, we have entered into collaboration with the Trees for All foundation. For part of the deliveries we pay a fixed amount to the Trees for All foundation. By doing so, DynaGroup is supporting projects that contribute to sustainable development. Protecting and planting forests improves the incomes and living conditions of the local population and reduces atmospheric CO2. DynaGroup donates 1 tree in the Netherlands for every 150 deliveries of valuable documents made using diesel-powered vans.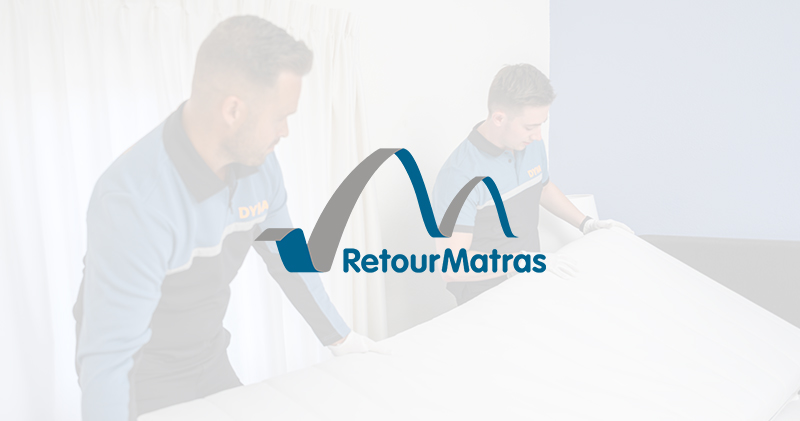 As part of a partnership with RetourMatras, we take away used mattresses when we deliver new ones. These old mattresses are taken away in a ecologically responsible way and recycled, with the raw materials being reused in a circular partnership.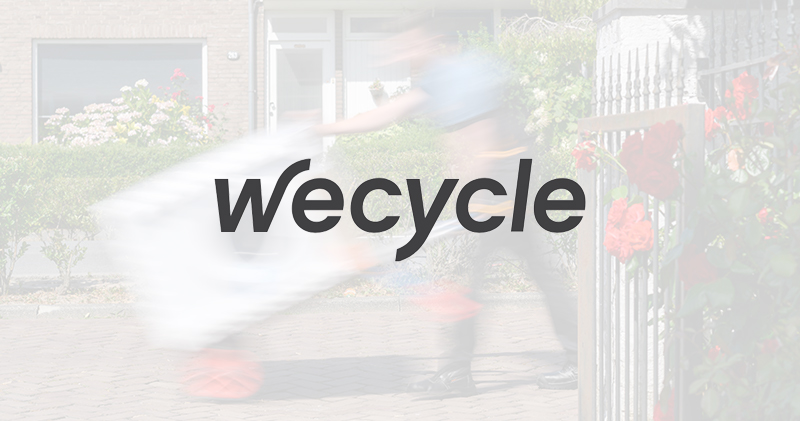 Dyna is a partner of Wecycle, and together we ensure that waste electrical appliances are collected responsibly and recycled optimally.
For a large part of the deliveries made by Dyna's delivery service for our customers, we offer the option of handing old appliances over to the delivery person. These include large white goods, such as refrigerators and freezers, big white goods and brown goods. We then take care of the responsible collection and disposal of these old electrical appliances, and Wecycle ensures optimum recycling. In this way, we are making an important contribution to the circular economy.
For this social contribution, every year Dyna receives a Wecycle Recycle Certificate, which states the quantities returned by Dyna and the CO2 emissions this saves.
Wecycle directs the collection and recycling of waste electrical appliances and energy-efficient lamps, also known as e-waste. It has a nationwide network of collection points for consumers and businesses. Wecycle also cooperates with transporters that make demonstrable efforts to improve their environmental performance.
Dyna is active in the community, with the goal of making a contribution where it's needed. For example, we endeavour to help improve the prospects of young people in our communities and we make donations to charities that are close to our employees' hearts through the annual Social2Gether project. With socially responsible action, we organize activities where both the organization and our people give something back to the social environment and look for suitable jobs for people with a disadvantage in the labour market.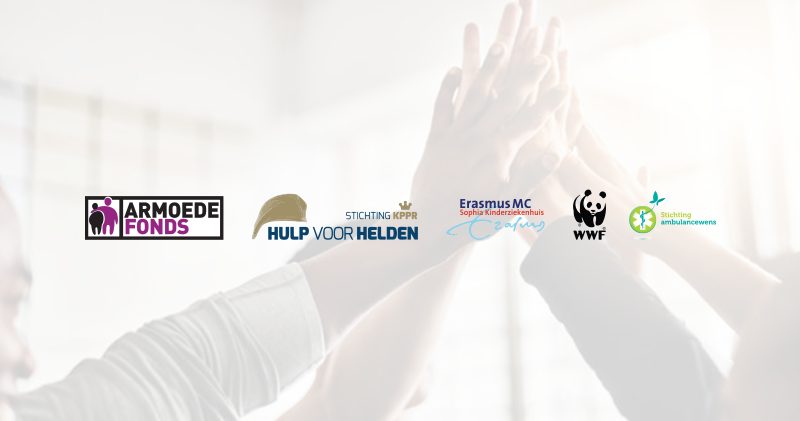 The Dyna Social2Gether project is inspired by our CSR policy, our People focus and our Engage Now core value. Social2Gether is an annual project to raise funds for various charities, as chosen by our employees. All Dyna colleague are able to nominate a charity. As well as raising funds, the project is also a source of exceptional personal stories. Because Strong2Gether makes a difference in the community. This year we are supporting these wonderful charities: Armoedefonds, Stichting KPPR (Hulp voor Helden), Sophia Kinderziekenhuis, WWF and Stichting Ambulance Wens.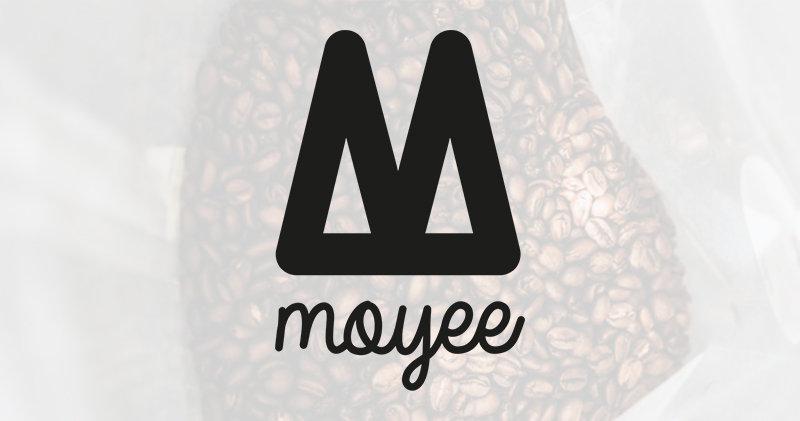 In our aim to provide our employees with a pleasant working environment, we offer free coffee at work, based on the principles of good-quality and fair-chain coffee. By partnering with Moyee coffee, Dyna is directly impacting the reduction of poverty, hunger, deforestation and exploitation of people in coffee-producing countries such as Ethiopia and Kenya through our own coffee consumption at work.
We helped more than a hundred young people prepare for their future. Together with JINC we endeavour to help improve the prospects of young people who sometimes lack good role models in their life. As well as financial support, Dyna employees also run trainings and internships. Course on writing job applications and improving digital skills are just two examples, with rapid internships also offered. This helps these young people gain better insight into the opportunities they have.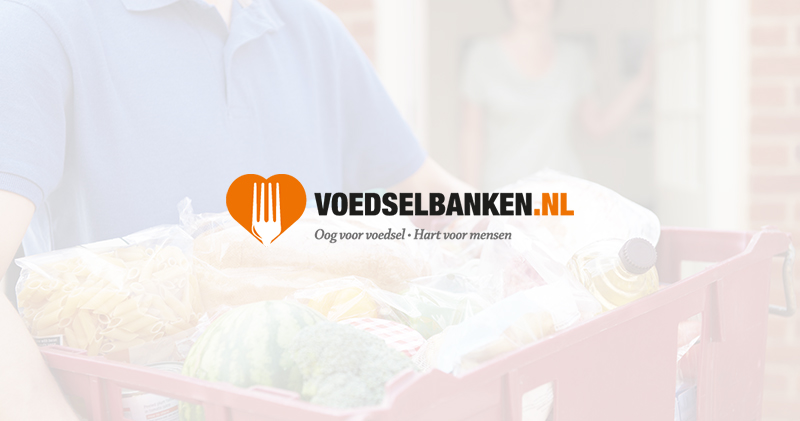 Voedselbank is a charity that is close to the heart of a food logistics provider like Leen Merken. In partnership with its customers, Leen Menken provides food parcels to the foodbank every week and large consignments of food are stocked at Leen Menken a number of times per year.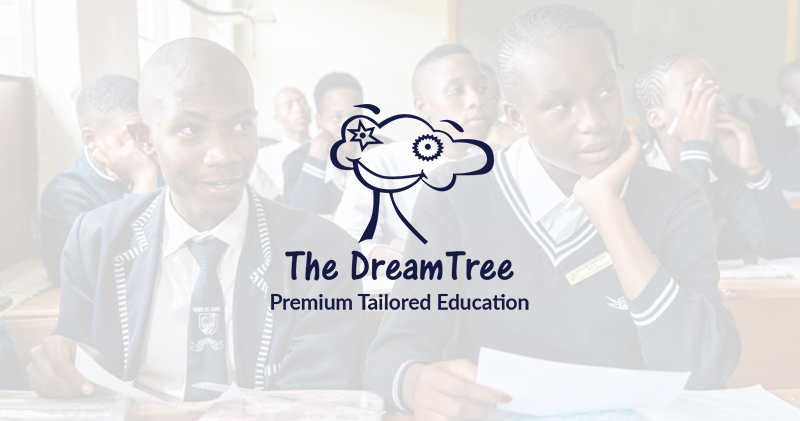 The DreamTree is a foundation that supports autistic children in South Africa. Small to start with, The DreamTree is now a flourishing charity that makes a lot of children's lives better. In the early years of this foundation DynaGroup helped set up a place where these young people could thrive and prosper. We provided more support last year. This time we supplied smartboards the young people could use in their schooling. It was an honour to be able to help The DreamTree again after all those years.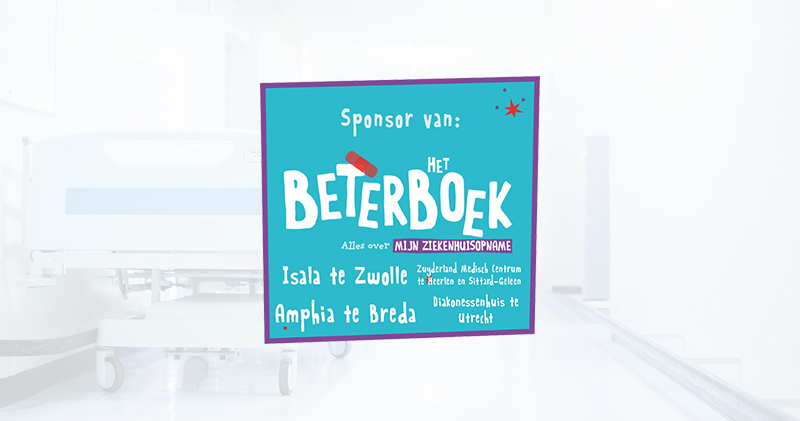 We take part in the social care project "Het BeterBoek" for the children's ward and day care centre in the Zuyderland Medical Centre in Heerlen and Sittard-Geleen, Isala in Zwolle, Diakonessenhuis in Utrecht and Amphia in Breda.
Hospitalization is a major event for a child, especially for young children. Good preparation and guidance can take away a lot of fear and uncertainty. This book, all about the hospital environment, helps with this.
Thanks to our participation, children who are admitted to hospital or treated there receive a free copy of Het Beterboek from Bureau Méteau.