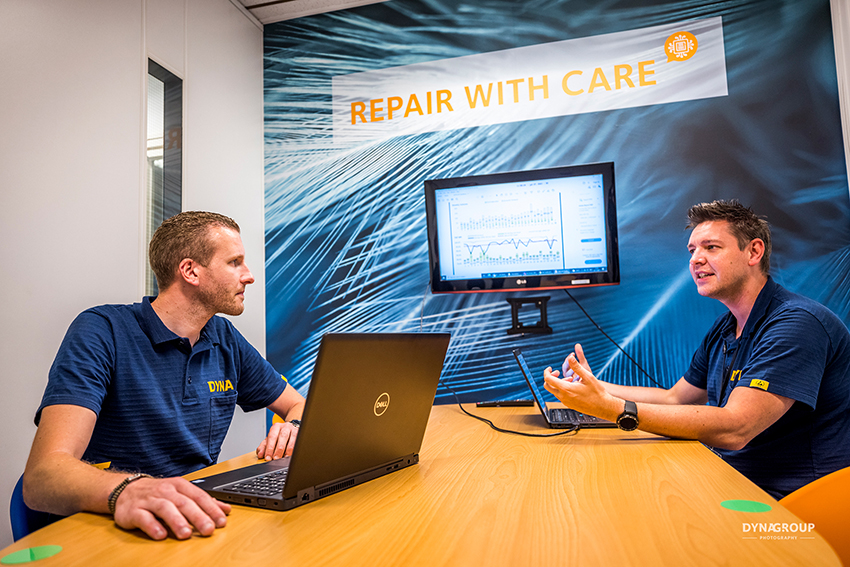 Dynafix offers a comprehensive range of reliable solutions that give aftersales a new, impactful and sustainable significance.
Dynafix manages, assembles, installs, maintains, repairs, refurbishes, replaces and recycles mobile and complex electronic equipment of established and up-and-coming tech brands to keep organizations connected with their customers or employees.
Dynafix offers a full service, pursuing the best possible customer experience in its role of 'behind-the-scenes partner'. We are constantly adding new reliable solutions to our product and service portfolio, anticipating and responding to technology trends and innovations.
We always look at things from the perspective of organizations and firms, their business and revenue models, their customers or employees. In doing so, we exceed expectations and achieve the ultimate customer experience. As a result, organizations are able to optimize their service and turn their customers into fans.