Reliable service at any location
Dynafix in-home services are yet more proof of our customer focus. Our certified expert engineers provide the following services on location:
Fitting, assembly and installation of electronic equipment
Preventive maintenance of electronic equipment
Repairs of electronic equipment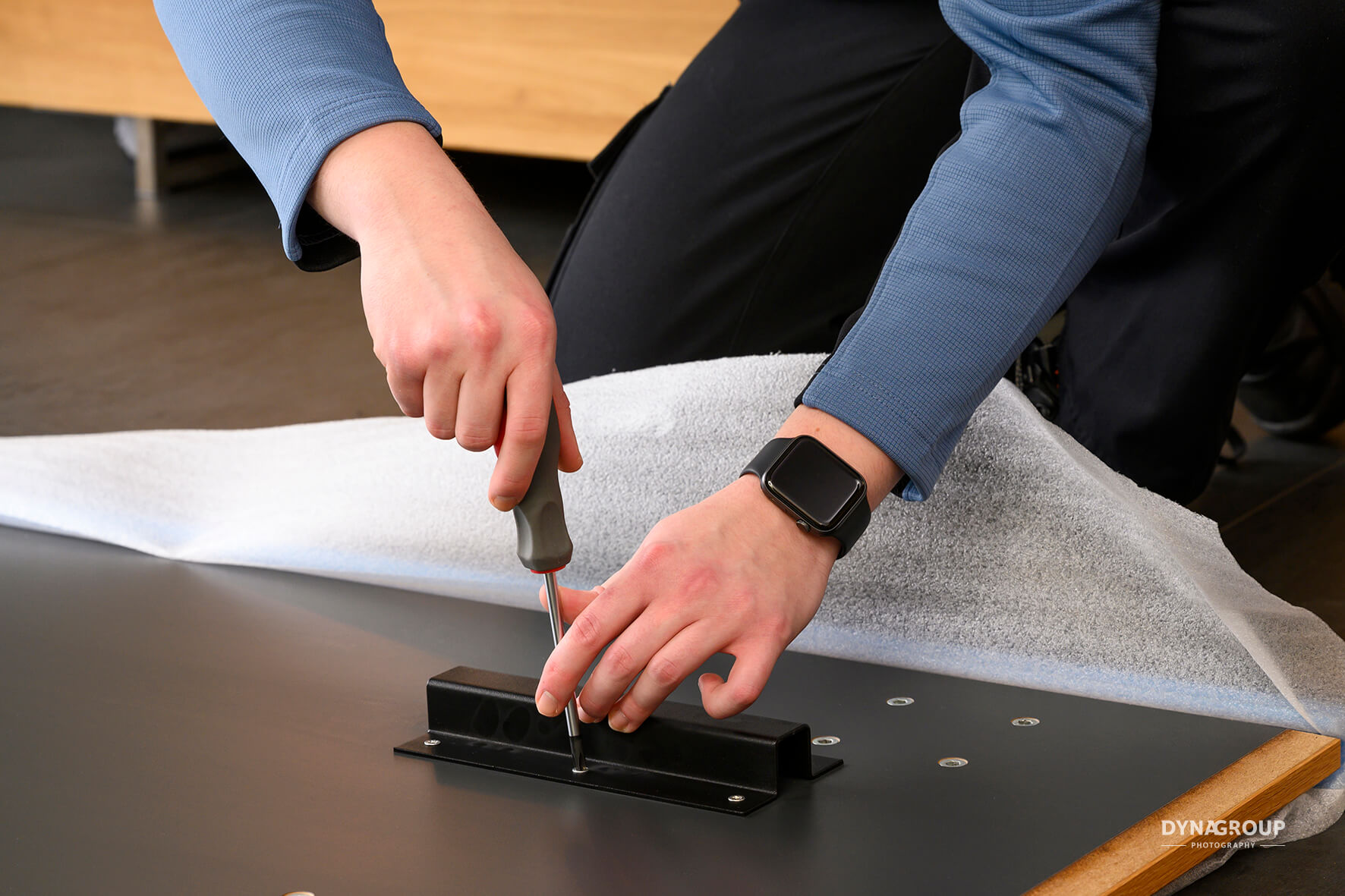 Where and when it suits you: at home or at work
Dynafix in home services are the perfect solution for customers who need help at home, but we also have a solution for organizations and hospitality businesses that need the services of qualified and certified engineers at their work place. Our in-home services are always provided by qualified and certified engineers, ensuring a great customer experience, while also saving you high repair, recruitment and training costs.
After assembly and installation, our maintenance schedules help extend the life of your products. Saving you further repair costs. If your equipment does develop a defect, we will respond immediately to schedule a repair appointment at a date and time that suits your customer or employee. That convenience and added value are highly appreciated. Especially by customers or employees with smart home solutions or who work from home and need to be connected at all times. With Dynafix in-home services we offer your customers or employees a reliable at-home service, which helps improve their loyalty.
Dynafix in-home services deliver, install, maintain, repair or replace all (office) equipment at your customers or employees. Our maintenance schedules also help extend the life of these equipments. From coffee machines to laptops and smartboards. If the equipment does develop a defect, we ensure your customer or employees are up and running quickly. Home offices are also covered. For that too, you can count on us for the delivery, assembly, installation, maintenance and repair by our experienced certified engineers. So you also make big savings on repair, recruitment and training costs.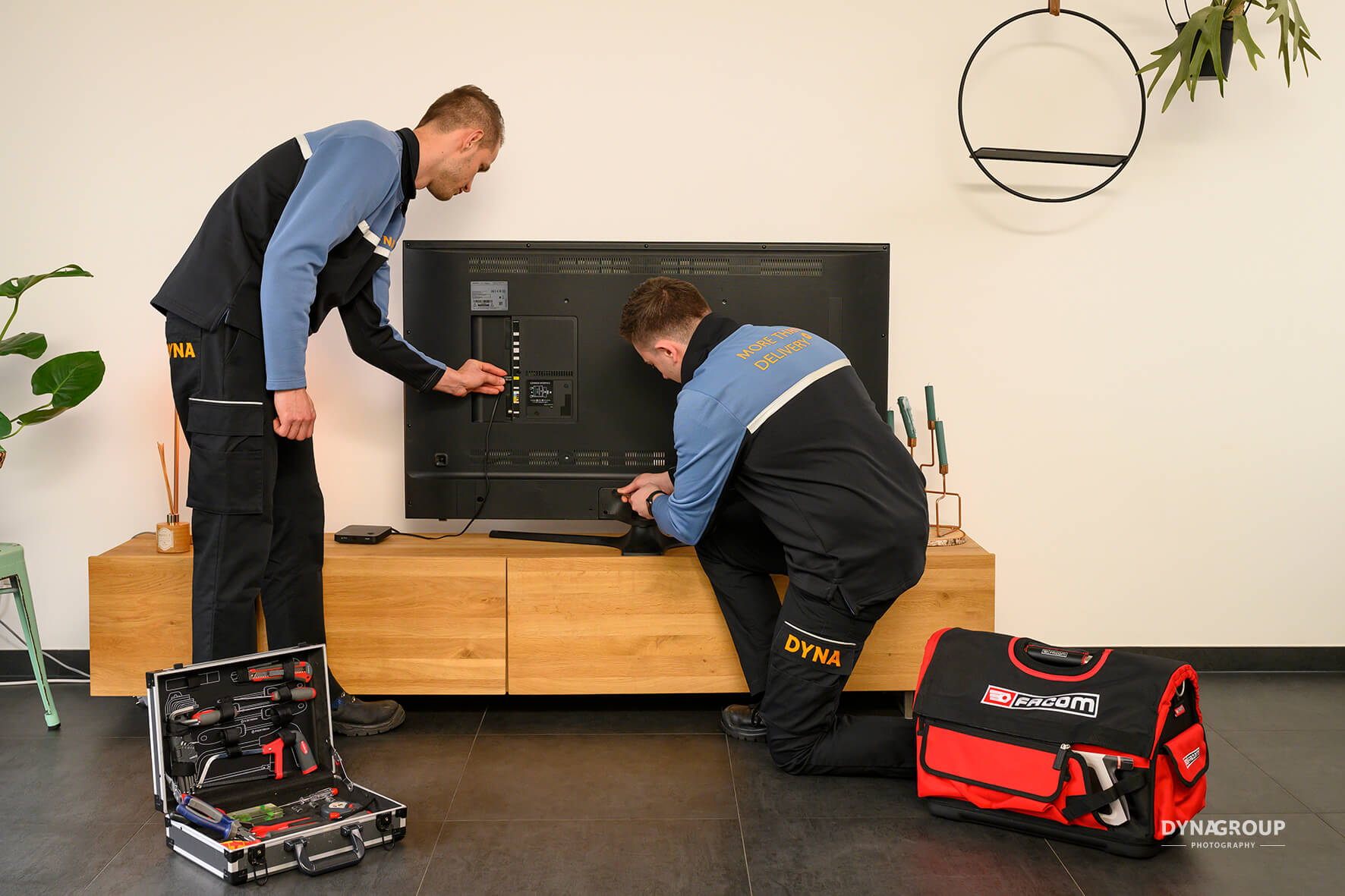 Turn your customers or employees into fans
Our engineers are fully up to speed on the established and up-and-coming technology brands. But they are also your ultimate customer experience ambassador. Our engineers don't leave until everything is ready to use. They provide instructions and take packaging and any old equipment with them. This comprehensive aftersales service significantly improves the customer experience and the value of your products. Dynafix in-home services turn your customers into fans!
Dynafix constantly innovates
Like to know what Dynafix can do for you? Contact us.