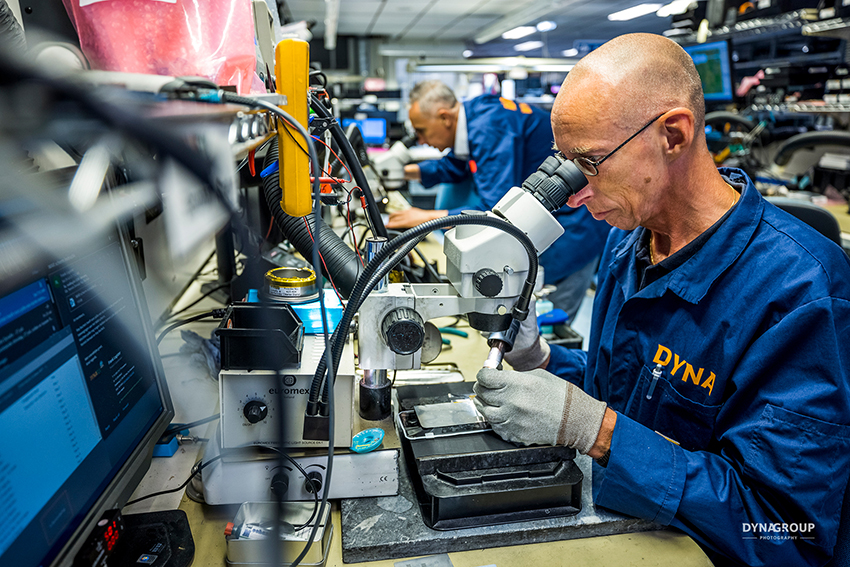 The Dynafix repair service keeps you connected with your customers. We repair and refurbish mobile phones and other complex electronic appliances. We provide fast expert support, because we understand that your customers or employees want to be reconnected and reachable again as quickly as possible. We focus on ensuring a fast and trouble-free turnaround. Courtesy devices and exchanges are also available. And we keep your customers informed of the status of their order by email, text message and track & trace. We do this for telecom devices, but also tablets, laptops, LCD TVs, drones, coffee machines, e-bikes and e-scooters. And we are far from finished. We are constantly adding new products to our portfolio. Dynafix operates central repair centres in the Benelux and has all the facilities needed to carry out work where your customers or employees are.
High-grade repairs regardless of warranty status
Dynafix is accredited for virtually all established and up-and-coming tech brands. As a result, we are authorized to do most repairs that are covered by a warranty. Ensuring your customers do not void their manufacturer's warranty. We also repair devices and appliances that are no longer covered by the manufacturer's warranty. This includes appliances that have been damaged by water, have been dropped or have suffered physical damage.
And we also repair devices and appliances that are out of warranty. Customers who feel repair is not an economically viable option can opt for refurbishment. Devices are thoroughly cleaned and defective parts are replaced by rigorously tested parts from discarded devices. It's a money-saving, environmentally friendly way to bring the device back into circulation.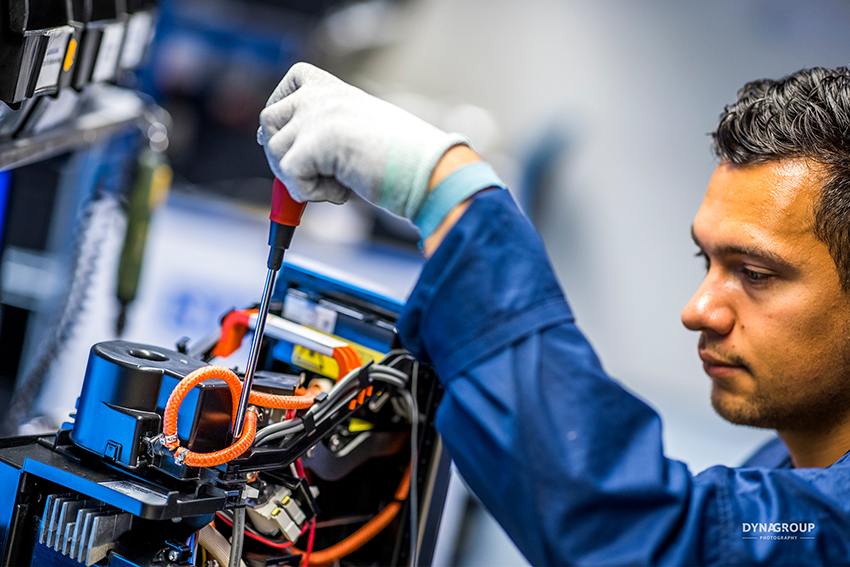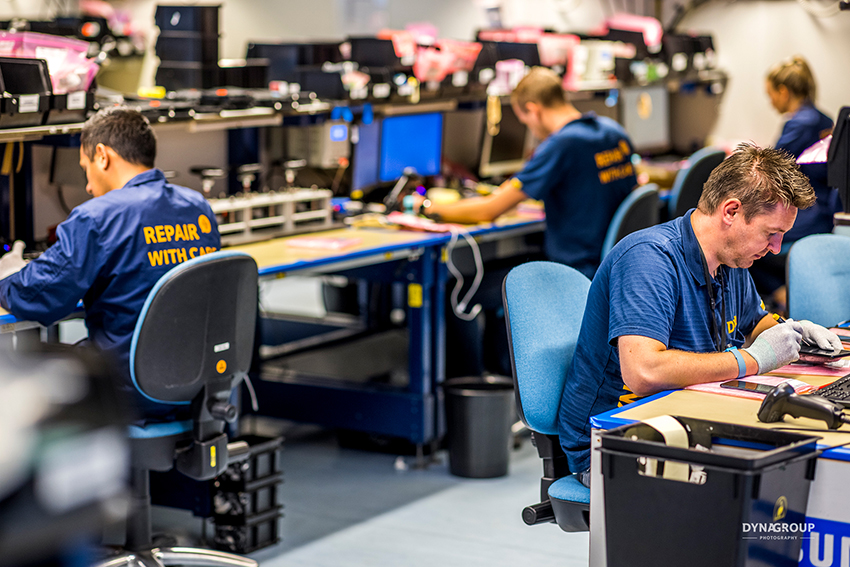 Telecom equipment
Tablets
Laptops
Printers
Smartboards
LCD TVs
Drones
Kitchen appliances
Coffee machines
Electric bikes and scooters
Don't see your product? Or like to ask us a question? Please do. We love finding efficient (cost-effective) solutions to the challenges we are presented with. In doing so, we always look at things from the perspective of your organization, your business model and your customers.
Like to know what Dynafix can do for you?
Contact us.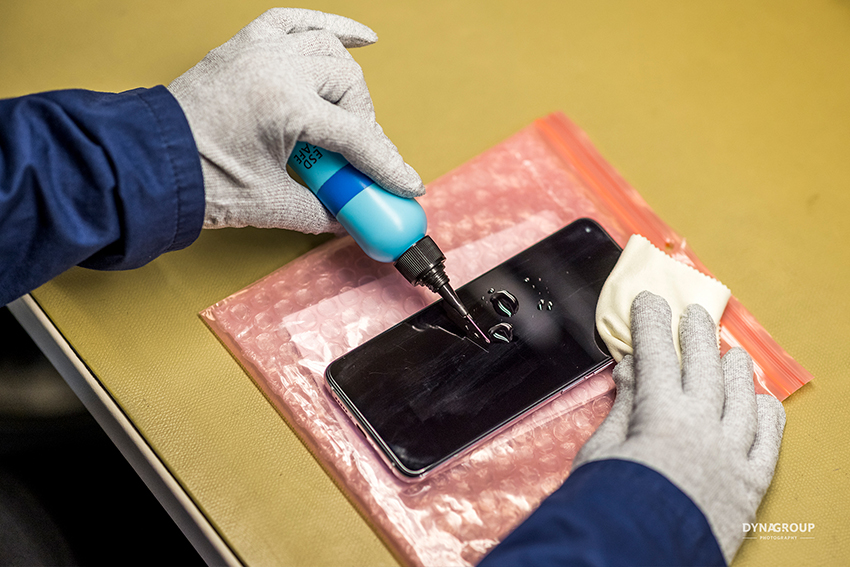 Screening and strict final checks
We avoid preventable damage that requires repairs by means of a rigorous screening and diagnosis process. We also monitor and adapt our performance and conduct stringent final checks on all repairs. We forward repairs that we are not licensed to carry out to our regular partners who are.
Our 24/7 online portal is your first stop for:
Registering repairs
Tracking the status of ongoing repairs
Viewing and printing purchase orders, shuttle delivery lists, quotes, diagnostic reports and other documents
Viewing quotes including damage photos
Creating and exporting reports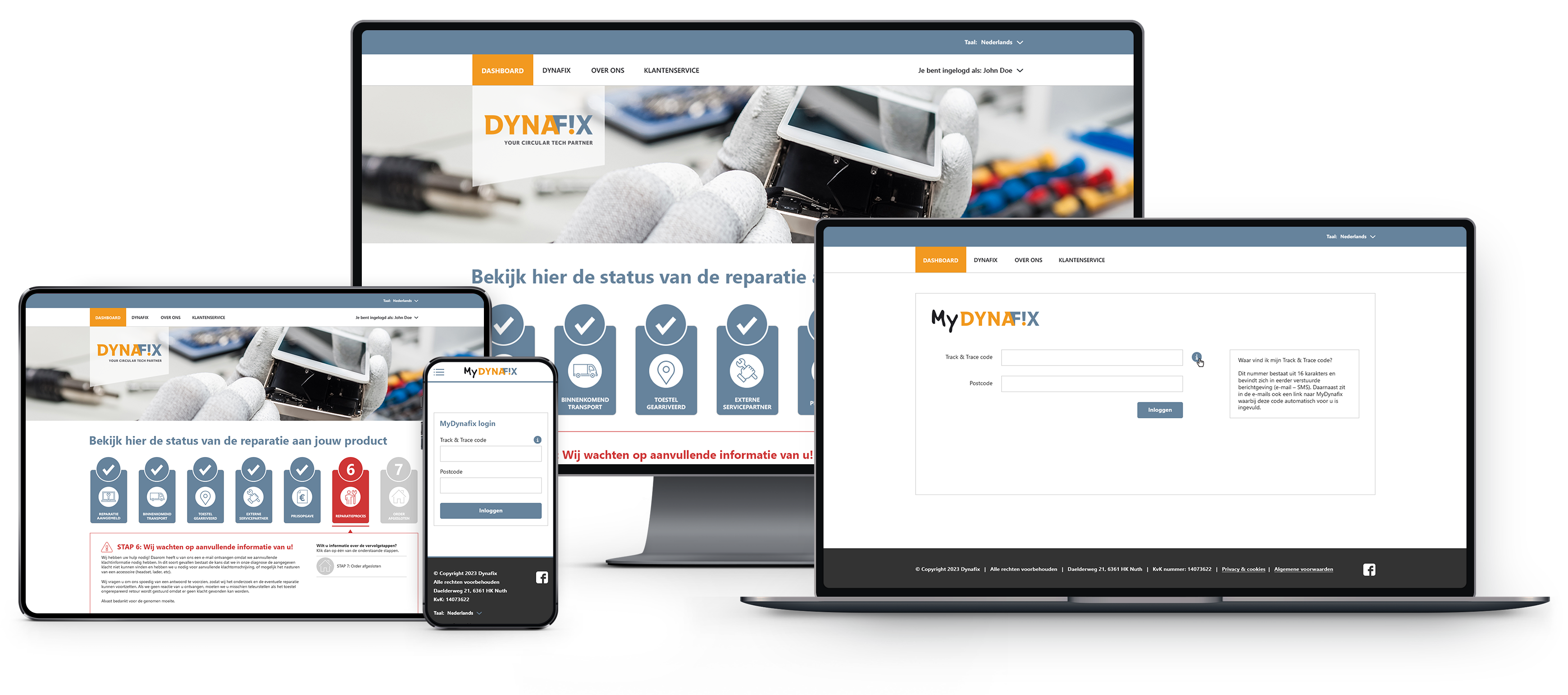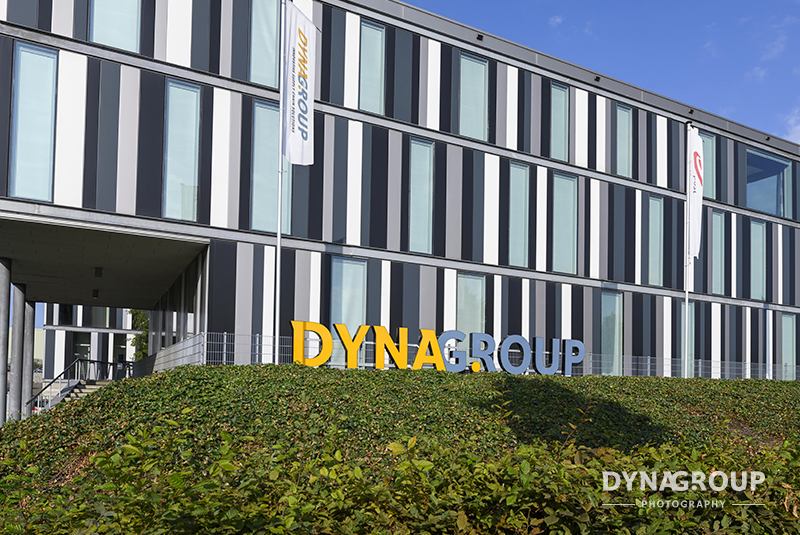 Economical logistics concepts
Dynafix works efficiently with other business units of DynaGroup. That means we can also support your organization with various economical logistics concepts centred on the satisfaction and choice of your customers and employees. That is the point of difference of our full-service concept. It makes us the fastest, most reliable and most innovative aftersales service and supply chain partner.
Turn your customers and employees into fans
Our goal is providing the ultimate customer experience. We focus on ensuring a fast and trouble-free turnaround, letting your customers or employees choose where and when equipment is returned. Your customers are also kept informed of the status of their order. Dynafix turns your customers into fans!